Restar Solar Attended 2019 Ukrainian CI Solar Expo and continues to explore European market
Apr. 22, 2019
On April 17-19, 2019, the 8th Ukrainian International Solar Energy Exhibition CI SOLAR was held in Kiev, the capital of Ukraine. Restar Solar took new models of PV modules to the exhibition, making a solid step towards further exploring the European market.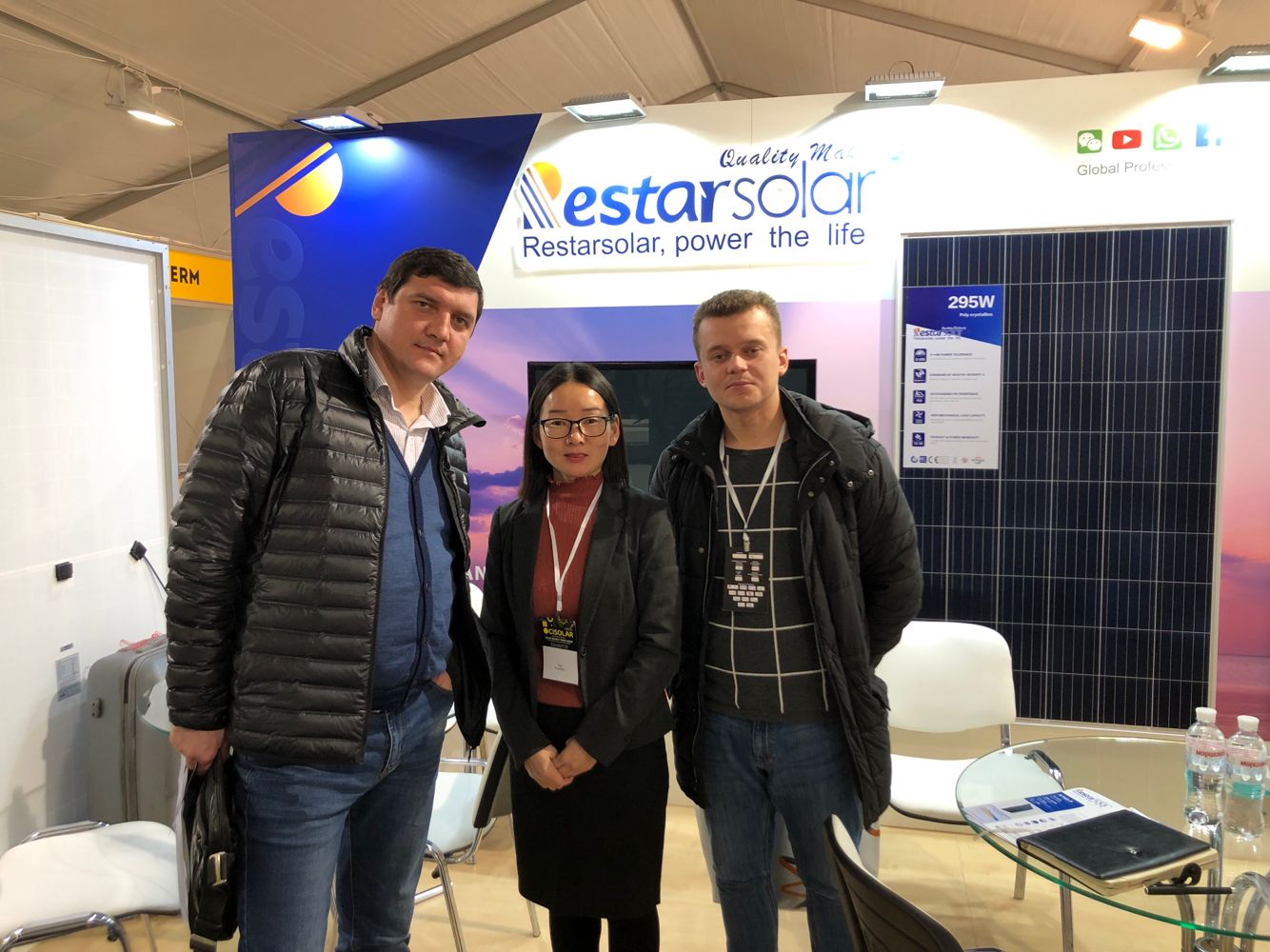 CI SOLAR is one of the most important solar exhibitions in Ukraine. It is also an important exhibition that is indispensable for the solar industry and the entire new energy industry.

The demand for solar energy in the European markets has been showing strong growth all the time, and the Ukrainian PV market in the center of Europe has been booming in recent years, which is optimistic for many investors. Data show that in 2018 Ukraine added 645.6 MW of solar photovoltaic power generation capacity, setting a new record.

In this exhibition, Restar Solar exhibited a variety of high-power and high-efficiency polycrystalline and monocrystalline solar modules according to the needs of local market, which attracted the attention of many customers, and reached cooperation intentions with many companies, and achieved satisfactory results.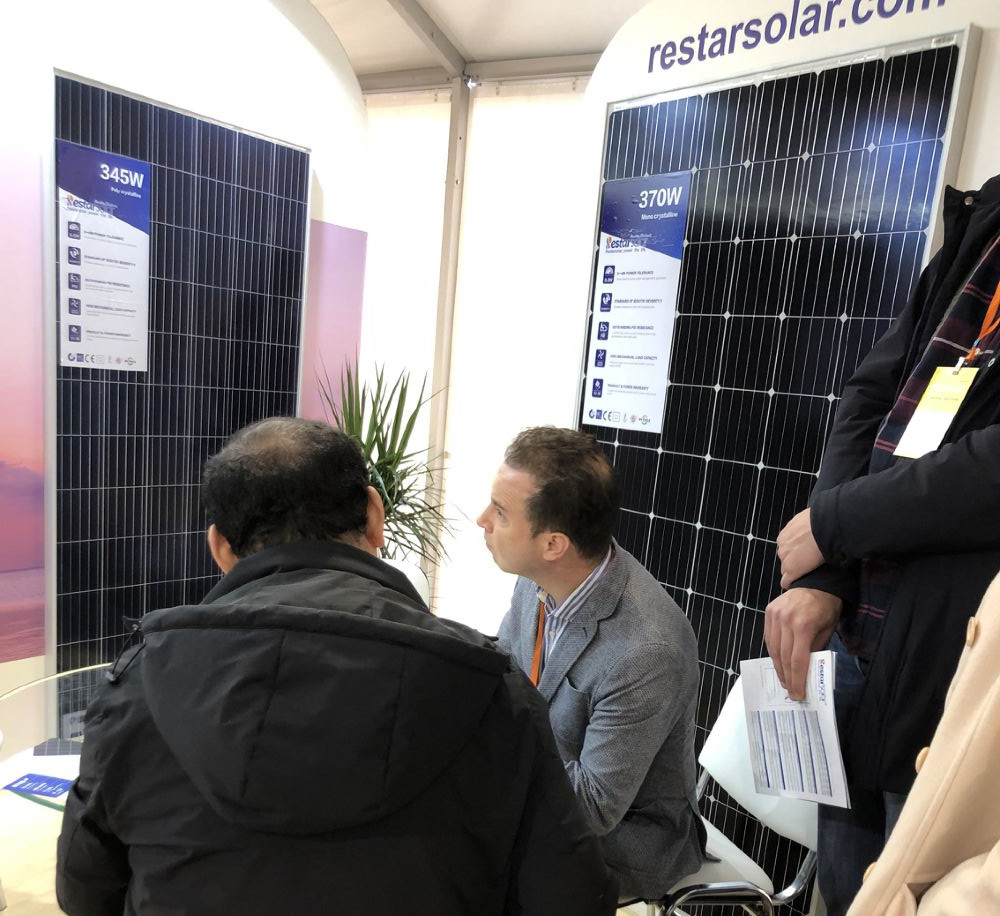 We believe that through continuous efforts and innovation, our Restar solar modules will be recognized by more and more European customers.